From the mouth of Bean. 
Mother: They announce the Google Doodle on the 23rd.
Bean: That's the day after this milk expires.
Bean: When I grow up, I'm going to go through all the corn mazes I can find.
Me: When I grow up, I'm going to be an old lady, because old ladies rock!
Bean: Ooh, I'm going to be an old lady too, so I can sit in a rocking chair and knit.
Mother: What is discord?
Bean: Unplugging cords.
 Bean-isms: Things from the mouth of The Mighty Bean. 
(Who also happens to be Galadriel.)
My name is Hannah Marie Bagasao, and I absolutely hate it. 
I like Bagasao, frankly.  It's unique, and since it was made up by my great, great, (or was it just one great? I can't remember!) grandfather, then anyone who sports the name is somewhat related to us.  It's really quite awesome.  I think I am the only Hannah Bagasao on earth.  
But I could just as well be the only Anastasia Bagasao on earth, like my mother used to want. 
The name Hannah is nice when other people have it, but it's too boring and common for me, with no interesting nicknames.  Besides, I already have a cousin named Hannah, and it was her name first.  
My name is not a part of me.  It doesn't describe me, or fit me.  It's only my name. 
As for my middle name, it's my great grandmother's name.  It's a very nice name, but it's my great grandmother's name.  Not mine.
So, being a person who doesn't have a name of her own, and being a writer, and not really wanting to expose my name to the world, I decided to go by a pen name, for both my writing and my (probable) acting lives. 
Did you know that tons and tons of famous writers and actors/actresses went by pen names?  
Mark Twain, for example.  His real name is Samuel Langhorne Clemens. 
Dr. Seuss (one of my personal favorite authors) is really Theodor Seuss Geisel. 
J. K. Rowling, the famous writer of the Harry Potter series (which I have not yet gotten to reading) is really Joanne Rowling. She doesn't have a middle initial. 
Lewis Carroll, of Alice in Wonderland, is really Charles Lutwidge Dodgson. 
Cary Grant is Archibald Alexander Leach.
Marilyn Monroe is Norma Jean Mortenson. 
Buffalo Bill is William Frederick Cody. 
John Wayne was born Marion Robert Morisson. (Poor guy.) 
There are plenty more where those came from, but I'd be here forever if I named them all. 
In choosing my own pen name, I wanted to include Daisy, somehow, in it.  At first I thought of using Daisy Bautista, since Bautista is my father (Stephen Bautista)'s stage name.  To learn more about the Bautista/Bagasao thing, read this. 
I know that if I had been one of those unfortunate people who lost a family member that I had known, I would incorporate that into my name.  But unfortunately, I've only lost four important creatures in my life: My grandfather, Ronald Bagasao, my grandmother's cat (who adored me), Moonlight, my little red fish, Molly, and my cockroach, Harry.
The death of Harry devastated me.
Naturally, Grandpa Ronnie was the most important of those, followed by Moonlight.  But the name Ronald doesn't have many different versions.  He had wanted one of us named Veronica, after him.  But I'm not wild about that name, and I was making a pen name so that I would have a name I liked. 
So I decided to use Moonlight. 
But, unfortunately, one does not simply name oneself Moonlight.  So I looked up different versions of the name. 
I'm one quarter French (yippee!), so I considered Daisy Clair DeLune (clair de lune being French for moonlight).  Or Daisy De La Luna (Spanish).  Too presumptuous  the ever logical (and all knowing
) Marissa said.  Anyway, Clair De Lune is the name of a famous piano piece.  I don't even remember what that one sounds like. 
I didn't think they were that presumptuous.  I'm sure there are real people with that name. 
I considered Daisy Cheval (Cheval means horse in French.).  I considered Rosalind Lamb, which was a pen name given to me by a fellow NaNoWriMo writer. Rosalind, because it means gentle horse (I love horses, and I'm known for being extremely gentle), and Lamb because my avatar was of Jesus holding a lamb.  
I'd post that picture, but I don't have copyright. 
I considered Daisy Bagasao, but no one can pronounce Bagasao.  Try it.
Go on.  Try it. 
I considered H. M. Bautista, or H. M. Bagasao.  But I didn't want anyone who read my books to know it was really me. 
Gwendolyn is one of my favorite names.  Gwen Bautista, or Gwendolyn Ross. (Ross, apparently, means horse in some language). 
Jack Finley Geisel.  J stands for J. R. R. Tolkien. A stands for A. A. Milne. C. stands for C. S. Lewis. (Apparently I like initial authors.) But that spells Jac. Obviously, I couldn't spell it incorrectly, so I added the K. for good measure.  K. are the last letters of Chuck Black's, another favorite author, name.
Finley is for Martha Finley, Geisel for Dr. Seuss. 
And in that name I've named all of my favorite authors. 
I thought of Charlie Ross, because Charlie is both the name of one of my favorite characters in the book I'm writing, and it's one of my favorite names.  
Stephanie Christine, after my parents, Stephen and Christy. 
Anastasia (the name my mother wanted to name me) M. Bautista.
But always I wanted to stick to Daisy. 
I'm 34.375% German, so I looked up moonlight (yes, still moonlight) in German.  Mondlicht. 
Daisy Mondlicht. 
Even better, Daisy R. Mondlicht.  If anyone ever asks me what R. stands for, it's Ronalda, the feminine version of Ronald. 
So I have Daisy, for my favorite flower, daisies, and my so-called daisy personality.  I have Mondlicht for my favorite ever cat.  And I have R., or Ronalda, for Grandpa Ronnie.  (And Ronald Reagan, and John Ronald Reuel, a.k.a J. R. R., Tolkien.)
It's also my father's middle name.
Why not Daisy M. Ronalds, you might ask? Why not abbreviate the cat name? Well, it doesn't flow quite so nicely, and a Daisy Ronalds is much more likely to exist than a Daisy Mondlicht. 
If any of you are named Mondlicht, don't name your child Daisy.  At least not until I'm famous.
And that's how I chose my pen name. 
Yesterday I broke a spoon.
But since I broke it making chocolate, it was worth it.  Whether or not my mother agreed with that, I am unsure.
It was a day of writing, baking, Spanish class, and Roman history.  I sort of forgot about math….it was ruled out by cookie dough, eheh, which I was too tired to bake yesterday.  
Now we have cookie dough in our fridge. If you have any curiosity at all about what I'm making, just click here. 
Cookie dough in the fridge gives you something to look forward the the next day.  After I've had my walk, and school…and writing, which, technically, is part of school.  (My mother just didn't tell me that, sneaky woman!
) But since it's so awesome and such a big part of me, writing isn't really school. 
So we learned, that day, about the emperor Vitellius, who was a glutton, and about how he was killed, his successor, Vespasian, and Vespasian's successor Titus.  And we learned about an evil emperor, Domitian. 
I would never name my child Domitian. 
As for Spanish, Hola! Mi nombre es Illuminada. ¿Cuál es tu nombre? Spanish is fun. 
And so passes another homeschooling day in the Bautista family.  
What I learned:
Spanish words that I can't name right off.  
How interesting and dense the Romans were, and how dearly excited I am for medieval history.
And how Journey 2: The Mysterious Island, is a good movie, and that when daddy said the title over the phone, he didn't mean Journey to The Mysterious Island.  
I had no idea it was a sequel. 
Question of the day/hour/week: 
What's your favorite history subject?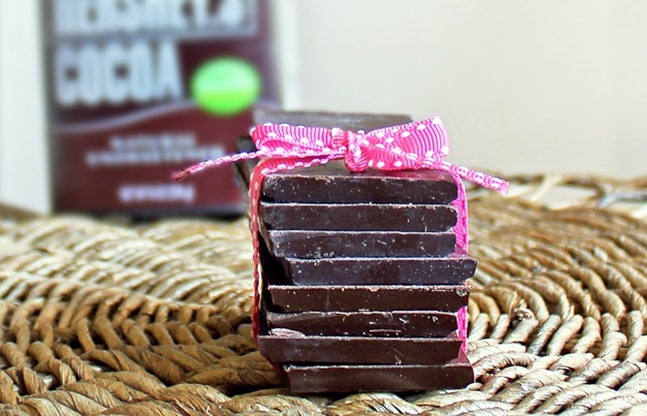 Honestly, how cool is Katie?
Chocolate Covered Katie, that is. 
Let me tell you a story. Once upon a time, only last November, 2012, there was a little girl with a restricted diet who got a stomach ache every time she ate real sugar, and such.  One day, while specifically searching the web for homemade chocolate recipes, she came across the blog of Chocolate Covered Katie. 
And I never looked back.
This totally simple recipe is probably the one I make most…until I derived my own version from it to fit our travelling and dietary needs. Yep, I'll post my own version the next time I make it. I keep forgetting to take pictures of the process. I'm lame that way…but awesome in every other.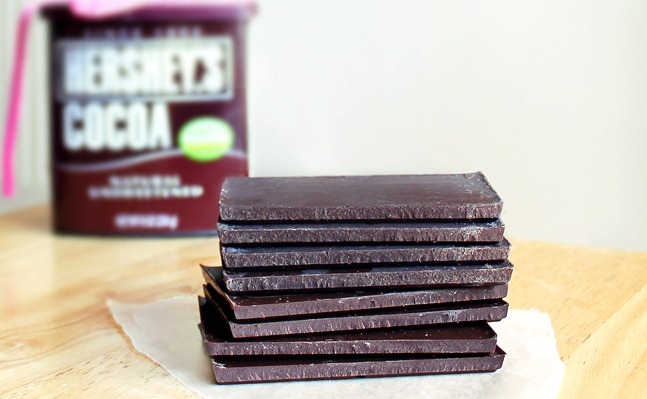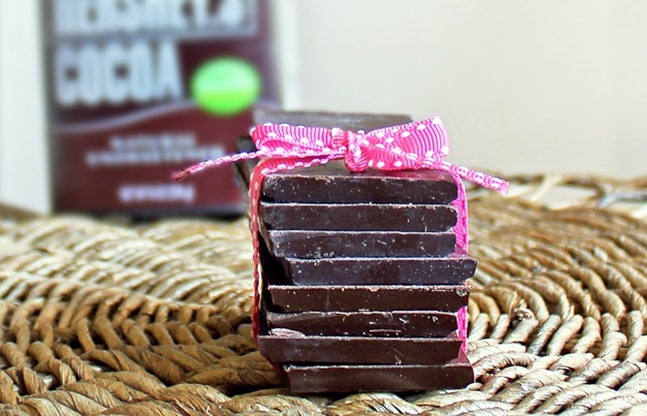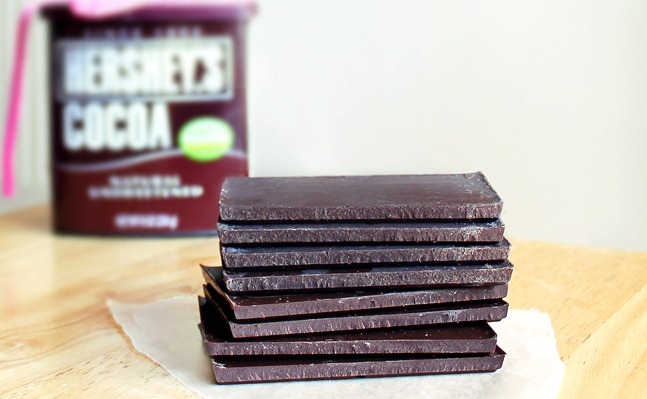 Eheh. 
Photos used with permission from Chocolate Covered Katie.
With Easter coming up, you're probably going to be eating a lot.  (Technically, that's not a bad thing!) Eggs, jelly beans, ham, chocolate (mmmm, chocolate).  All that stuff that people really only look forward to once a year…Easter!
Me excluded, unfortunately, since processed sugars give me deadly stomach aches, and I haven't been able to get into the spirit, ever since I went to the hospital two years ago. So this year, it's the fact that Jesus rose from the dead…and I'm making a few of my own treats. If you haven't already planned out your Easter foods, I'd recommend some of these brilliant recipes.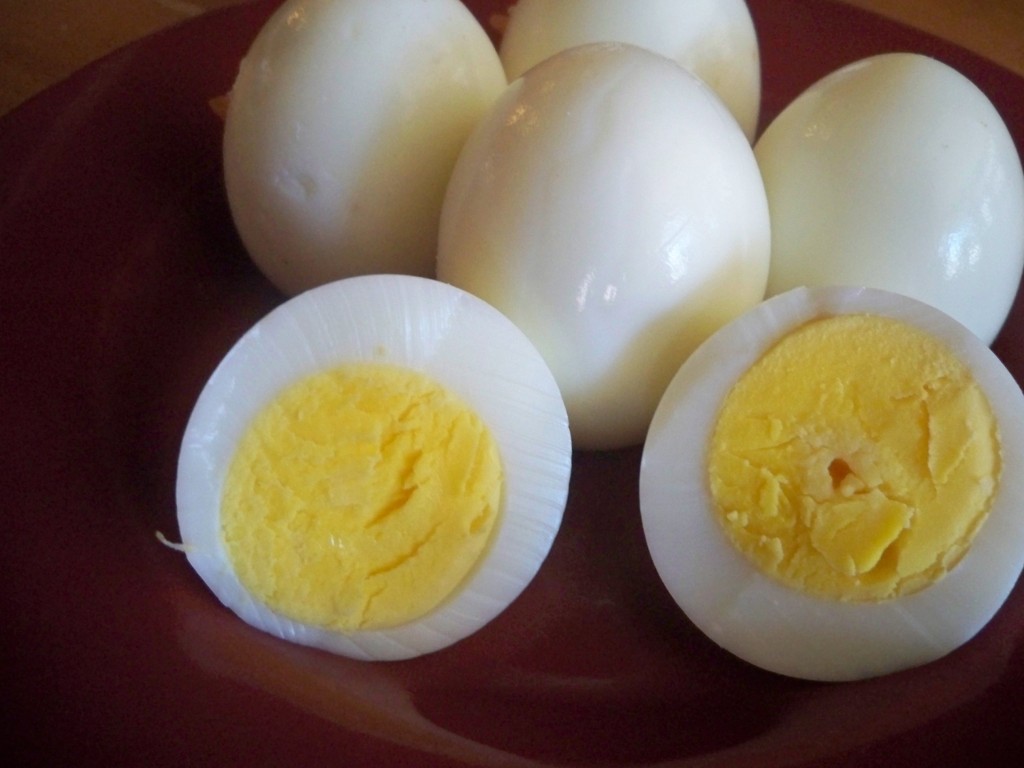 First of all, hard boiled eggs. Unless you've been following my or my mother's blogs, you might have trouble with hard boiled eggs with green yolks and a wicked sulfur smell. Sad. Follow this link to get to the perfect hard boiled eggs.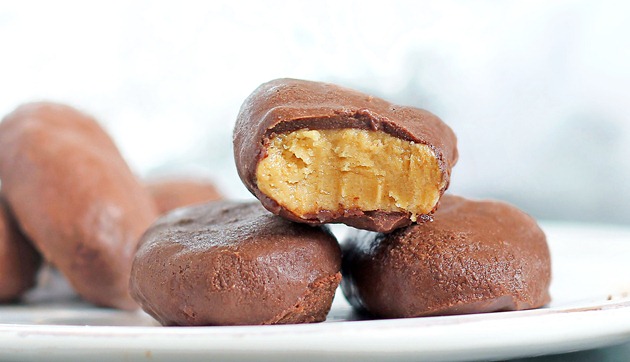 Chocolate peanut butter eggs! These are from Chocolate Covered Katie's blog, the blog of healthy desserts, and my food haven. The recipe is one that I plan on making this year, instead of all the candy I'd typically get. I'm happier that way.  
And then, because one does not simply become satisfied with only one chocolate covered egg, a recipe from Stacy Makes Cents, a good friend of my mother, the Simple Homemaker! More chocolate covered peanut butter eggs! Stacy's awesome, and I'm giving her a big head, she says.
By the way, see the note at the bottom of this recipe. You can make them anytime of year. Anytime. Even when it's not Easter….hehe.  
Katie grows awesomer by the second. I want to adopt her…but she's ten years older than me. Big sister? Over the Internet? Healthy Easter recipes. And Her favorite Easter recipes Now, I can't say I've tried all of these, but I'm started to kind of trust Katie's taste buds by now.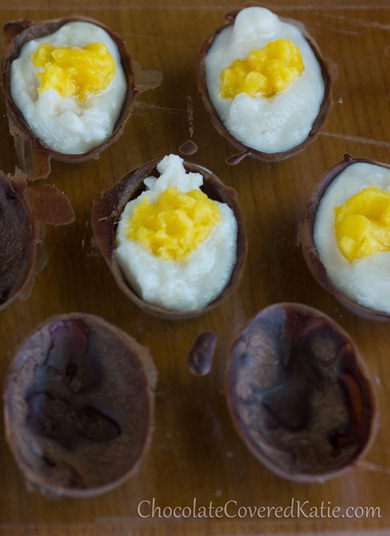 Happiness, also known as chocolate, has entered the room. Try Katie's Cadbury eggs.  
On that note…He has risen!
He has risen indeed!
Happy Easter!  
Hard boiled egg picture by my mother, the Simple Homemaker.  Chocolate pictures by Chocolate Covered Katie, who has a smokin' camera, used with the permission posted on her blog. 
I know what you're thinking. 
Isn't it a little late to be posting Valentine's Cards?
Nice one, Hannah. You're some blogger. 
Well, actually, I didn't get the cards until Valentine's evening, and I was feeling dreadfully sick that day. It's all Katie's fault! She made me make these! 
(Technically, you could say it was my fault, since I know that the smallest amount of any kind of cookie dough is bound to kill me. Not literally.)
But whatever. 
This Valentine's Day, or last Valentine's Day; whichever it is, we had a post-it note party. Everyone has a different color pad of post-it notes to write their Valentine's Day notes on. 
Along with Chocolate Covered Katie's cookies, it was probably the best Valentine's Day ever. 
And the cheesiest. 
I love cheese.
Especially mozzarella. I like the expensive fresh kind, but never Kroger or Great Value. 
But whatever. 
In honer of Valentine's Day (and cheese), I shall be posting some of our cheesy, unsentimental, and awesome Valentine's notes.
First off, some awesome ones I received:
Who said this?
"IT"S SO EPIC!"
A. Hannah
B. The Horse Crazy Bookworm
C. Crazy Author Girl
D. All of the above.
This is you
*insert drawing of weird blob*
You can't see yourself because
the awesomeness emitting from
you blocks you out. 
Do you know…
The Muffin Man?
(There's a long story behind that one…)
Thanks for the cookies. Don't move out. 
If you obey God, you'll have a tod. (Meaning toddler.)
Here comes to train,
covered in rain,
It is a pain.
I'm going insane.
Happy Valentine's Day.
Now I'm going to write you another Valentine because
this one is not meaningful, nor is it related to your person. 
*Drawing of tree.*
That is not a branch. (Bean was tired.)
May the cookie be with you.
Drawing of Me: You failed me!
Drawing of Bean: Oh, rats! 
Roses are red, 
Violets are blue,
You make great cookies…
…so give me some. NOW!!!
I will overpower you once I become a true Jedi. 
(From one of my padawans.)
*Drawing of two curly lines.*
That's your hair. 
Dear Hannah,
Your scarf rocks!
Mother (with no rockin' scarf)
Valentines I wrote:
Roses are red,
Violets are blue,
Daisies are white,
New socks are new,
Carnations are pink,
Tulips are purple,
and Wildflower mixes are a variety of different colors.
Marissa, 
This is the most sentimental valentine I'm writing today:
You're totally awesome!
Sentiment over.
These are cookies.
This is me.
This is you.
I'm closest to the cookies. 
Through the epic of space and time,
Through the endless galaxies,
It is:
HANNAH!
and Marissa. 
I would write you a poem about bald heads, guitars,
and broken transmissions, but my creativity is spent. 
Happy Valentine's Day.
D.E.D. is not how you spell "dead."
Food for thought:
"Tickle Me Pink" doesn't make any sense, 
since people don't typically turn pink when they're
being tickled. 
Instead they scream like girls. 
I'll make you more cookies for an allowance,
and the car keys. 
Rebecca, Eloise, Isabella, Sophia,
Grace, Solyn, Sarah, Olivia, Josefina, 
And all the rest of you kids,
You are a beautiful princess with super long hair!  (To the girl who changes her name each day.)
Here are three things you must do,
1. Eat my cookies.
2. Give me money.
3. Pass your training. 
Valentines from the rest of my family to others:
Becca is a pretty princess. (Note that this was to Emily, not Rebecca. From Elisabeth.)
Emily is a stinky peasant. (There's a scary correlation here.) WATCH OUT!
And don't jump off any cliffs,
'cause I'd miss you!
Here's what I used to do: 
Crash into walls.
Fun! Don't try this at home, kids.
"Marissa, what's up with your hair?"
*Drawing of Marissa with a bad hair day.*
Roses are red,
Violets are blue,
Sarsaparilla is zippy,
Peanuts are gross. 
U O Me
$100,000,000
Grumpy cookie does not approve.
Go Pax-On Go! (Long story behind that one, too.)
Dear Bean,
I won't ask for hugs because I know you
won't give me one.
So just give me cookies!!!
Daddy. 
This Valentine is for Bean's toe.
Hello, Bean's toe. You're cute, 
and you don't smell badly.
That's good for a toe.
Well played. 
Bean-isms:
"I'm intelligent."
"I'm awesome."
"Soy fabulosa."
"I'm hungry."
Apparently, it's all about Bean.
This Valentine is for your hair.
Hello hair. Have a nice Valentine. 
Lets observe Valentine's Day in a
"No touchy" manner…let's air hug!
Yay!!!
Hey, Big Strong Muscle Boy.
You are big.
You are strong.
You have muscles.
You are a boy.
Alabama is humid. 
*Drawing of very long head.*
I ate too much candies.
(I don't think candy expands the length of your head.)
Emily,
Someday we'll get you new socks. 
May no fruit fall on your head in your sleep.
As a Valentine's gift to me, here's what you can do:
Give me the WHOLE BED!
I hope you don't have nightmares.
Happy Valentine's Day.
This is a pea.
This is a pod.
This story lacks PLOT.
How's your book coming along?
There comes a time in every girl's life when
something or other happens. Maybe.
I think that cookies are tasty
and pizza is tasty,
but I don't think they would be tasty together.
I like steak. 
(This is the Simple Homemaker, queen of Cheese. )
I'm writing you this Valentine because your
"mail wall" is right net to the cookies.
Priorities, love!
Fire at Will.
Good thing you're Bean.
Conveniently, I'm still alive….yeah.
That's how awesome I am.
Bean.
Pot. 
Put them together and what do you get?
A pot o' beans!
That's right. 
Emily,
Candy tastes good.
Feet don't.
Check before you eat candy to make sure it's not feet. 
 You're cute, so give me cookies. (Good reason.)
I don't want you to be my valentine. I just want cookies. 
Yes. Our Valentine's Days are random. I like random. These aren't even all of them. Just some of our best. 
Let these notes of increasing cheesiness help you in your Valentine's Days, provided that you are as cheesy as we are. 
Yeah. 
Happy Valentine's Day!
Guess what I just accidentally made.
Yeah.  I know, right?
I was creating some of my fairly brilliant cocoa balls (which don't seem so brilliant after trying other recipes) when I discovered this.  Today. 
Yeah.  I know, right? 
This was an accidental discovery.  I guess many of the human race's ingenious doings are.  
I mean, could I be awesome on purpose?  Well, I guess I could.
Yeah.  I could. 
I'm so humble. 
Back to the subject. 
I'm going to give you the recipe for my homemade tootsie rolls. 
Ingredients:
1 cup cocoa powder
1/2 cup raw honey
Just a tablespoon or two of coconut flour, to stiffen it up. 
Melted coconut oil; the kind with no flavor.
(Yes, that's all!)
Directions:
In a small bowl, mix the cocoa powder and honey together until they're…completely together. 
That's all. 
Now, form them into little rolls. 
Brush little strips of wax paper with coconut oil to keep the candy from sticking.  Now wrap the tootsie rolls in the wax paper and twist the ends, like you would see in normal candy. 
Enjoy!
Question: Have you ever made some amazing concoction by accident? 
Especially a camera with smile detection. 
Well, this shutterbug took a lot of self photos. 
Step One: Make myself laugh. I doubt how photogenic I am, and least of all when I'm forced to smile. Staring at my camera is enough to make me laugh, fortunately. 
I'm bad at self rabbit ears. 
Close up. 
My eyes aren't blue. They're aquamarine. 
Grrrr!
Not a real smile. 
Big hair. 
And that's what happens when a camera geek is left alone in her bedroom with a new camera and a smile detection feature. 
What strange things have you occasionally done when left alone? 
Happy Thanksgiving!
To celebrate, I'm giving you a very belated recipe.  Most of you are probably preparing for Christmas now.
I probably should have posted this before Thanksgiving, but I guess now is better than never!  Right?
I'll just go straight to the point.  I hate crust.
Well, actually I just dislike it.  Strongly. 
I strongly dislike it.  Unless it's raw, or in an apple pie, with ice cream to block it out.
That's why, a little while, or maybe a lot of weeks, before Thanksgiving, I found myself thinking about what a pity it was to have to ruin such a lovely pumpkin pie with the typical blehk crust.
That's where the pumpkin gingersnap pie comes in!  Gloriously normal pumpkin filling, in a gingersnap crust.
It was the best pumpkin pie I ever had.
I called it my pie, as in "I made it. Give me the credit", because it was my idea, sort of.  Except for my mother actually thought of what kind of cookie crust to use, and my sister made the cookies and the filling.
I just crushed the cookies into crumbs.
I'm so very helpful.
But whatever.  Now that I've been talking about the best pumpkin pie I've ever had, it would be mean of me not to tell you how to make it.
Pumpkin Gingersnap Pie
Ingredients:
2 and some cups of gingersnap cookie crumbs
Melted butter
Pumpkin pie filling recipe of your choice.  (We use the one of the back of the Libby's can.  It makes two pies, so you can halve it, if you want.  We just make two pies.  Pie never goes to waste around here.)
Libby's recipe goes as follows:
1 cup sugar
1 tbsp. ground cinnamon
2 tsp. ground ginger
1 tsp. ground cloves
1 tsp. salt
4 eggs
1  29-oz. can pumpkin
2  12-oz. cans evaporated milk
Instructions:
First, for the crust.  I would make this a day ahead, at least, because it needs to be completely cooled before you put the filling in.
You can either buy gingersnaps (not recommended) or make your own.  You'll need about two cups and some of finely mutilated crumbs.
After you've got your crumbs, add some
.
In other words, melted butter.  Add it until the crumbs taste good to you, and sticks fairly well together when you squeeze it.
If you haven't eaten it all by now, then press it into a nine-inch pan.
Bake it for 5 minutes, at 350 degrees F.  Watch it very carefully.  Once it's out, let it cool completely.
Now for the pie.  I would recommend making the pie the day before, so that it has time to cool completely.  You can follow the recipe of your choice, but I'll give you to instructions to Libby's pie anyway.
Mix all the spices together in a small bowl.
In a larger bowl, beat the eggs, and then add the pumpkin, the spice mixture, and, gradually, the evaporated milk.
Pour it into a pie shell, and bake at 450 degrees F for 15 minutes.  Then reduce the heat to 350 degrees F for 40-50 minutes, or until you can stick a knife in there and it'll come out without pie guts all over it.
Serve with a dollop of homemade whipped cream!
Note: This pie didn't need to bake as long as a normal pumpkin pie did, so don't leave it.  You need to check on it often.  The crust will turn a little bit of a darker color.
It should look like this when you're finished with it.  (The decorative crust leaves are just a little touch that we like to add.)
Eat it.
You know you want to.
Unless you hate pumpkin pie, because then you wouldn't want to, obviously.
But who could hate this?
Unless you happened to read a certain previous post of mine.
Happy Thanksgiving everyone!
And happy birthday Eliana Charis, who just happened to be born on Thanksgiving day last year! (The 24th.)
And by the way, readers, I saved you a piece of pie.
Eheh.  Yes, well, your pie appears to have been misplaced…. Have a nice day.